I really really want to go makeup shopping, but I have to save up money for me and my bestfriend's combined birthday party. It'll be a hotel party with the theme of Lingerie Masquerade.. hehee I'm really excited :)
I went sake bombing with my bigsis and bigbro last night!! It was my first time and I got reallyy drunk after just 3 rounds.. super lightweight status haha. It was really fun though and I'm so excited to FINALLY get my bigbro.. We were supposed to have a tuck-in over a month ago, but Panhellenic banned it, so it dragged on until now. I didn't actually get a tuck-in, but the sushi sesh was just as good :)
Here are some of my FOTD's from my weekend home :)
Saturday night (sushi dinner + 27 Dresses at Diana's)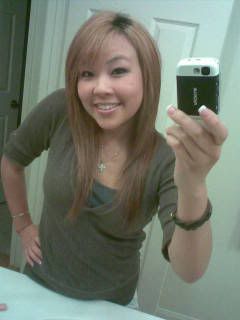 I finally got my hair done on Sunday!! My hair stylist convinced me to go blonder, so here I am rocking the blonde! It's actually darker in real life, the pictures just wash out the colors a little.
Sunday Night (Reunion Kickback at Arman's)
Eyes with double eyelid tape: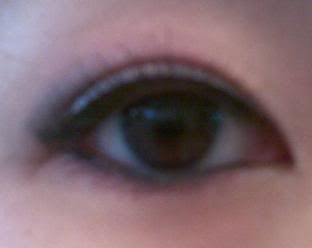 I've been starting to use them regularly. It's really fun to play around with makeup with double eyelids hehe. The colors show more and I can use less eyeliner..
Last but not least,
Me and my baby at the train station when I was going home: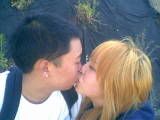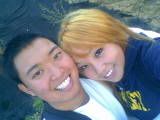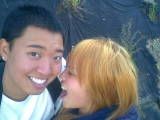 &that's all.
I really need to do some homework/reading. I haven't gone to class all week! I'm horrible :X