Girls usually look better with makeup, but most of them don't look toooo different with and without it..
I've always hated the way I look without makeup on.. throughout high school, no one except CLOSE friends and family has ever seen me without makeup on. It was only until I got to college that I started to be less self-conscious..

Anyways, enough with my rant.. I just thought it would be interesting to post a before and after pic! It's actually pretty funny i think :)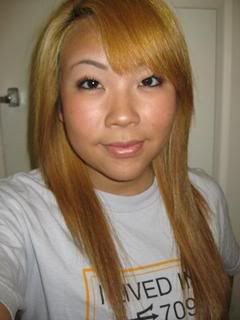 pretty different, huh?

I also straightened my hair (which makes quite a difference, too) but let's just say all in all I'm not very attractive when I wake up in the morning.. I wonder how my boyfriend stands it LOL.
I just did my everyday look again.. I had orientation for my new job at Mimi's Cafe so I couldn't do anything too crazy..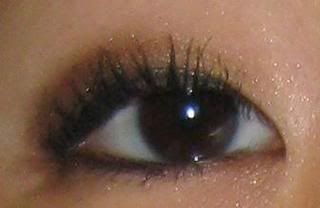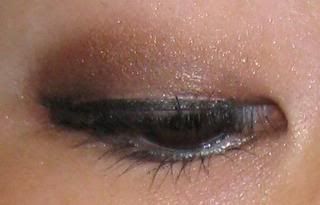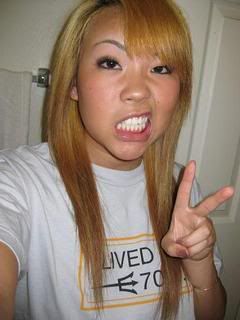 And I also got a new set of falsies at an Asian store my boyfriend took me to when I was looking for double eyelid tape..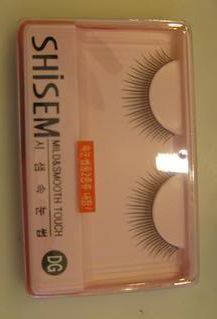 I haven't tried them yet, but I'm definitely excited to.. maybe tomorrow :)

Last night was my best friend's 19th birthdayy so me and my friends went to get sushi with her.. :)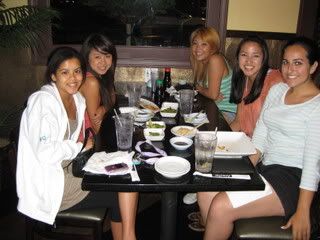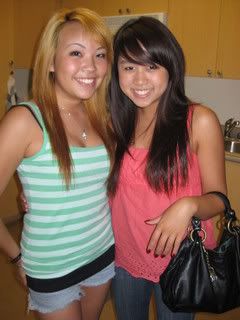 And that's the two of us together.. We've been besties since 10th gradee hehe :)

And, last but not least, my baby came to visit me today and we just drove around.. chillin and whatnot. I made him take a picture with me when he was driving (my car lol) and he got distracted haha. Buttt, at least we got the picture!! haha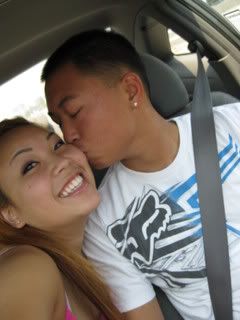 Anyways, I just had dinner and now I'm suffering from food coma as always haha.. I wanna go take a nap :) Good night!