Once again, I've been neglecting my poor blog.. I've had so many great makeup days that I didn't get around to posting!
My most recent FOTD was with the new bareMinerals Eye Glimmer in Sex Kitten.. which I absolutelyy adore<33
And here's the FOTD: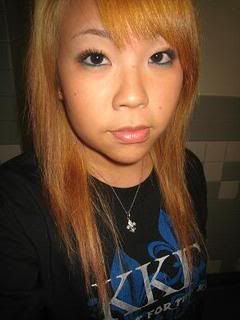 Products used

Eyes:
Double eyelid tape (my everyday necessity!)
Urban Decay Eyeshadow Primer Potion
MAC Eyeshadow in Tempting on the inner half
bareMinerals Eye Glimmer in Sex Kitten on the outer half
Tarte Eyeliner in Mona Lisa (green)
Clinique Cream Shaper for Eyes in Black Diamond
Benefit Bad Gal Lash Mascara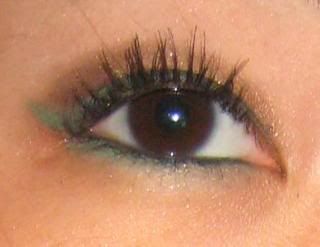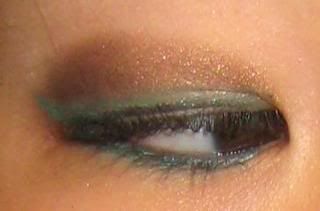 Face:
Benefit You Rebel Tinted Moisturizer
Benefit It Stick Concealer
bareMinerals SPF15 Foundation in Medium Tan
Cargo Bronzer in Medium
and highlighter/blush duo from the Too Faced Love Lisa Beauty Battle Box
Lips:
Stila Lip Glaze in Brown Sugar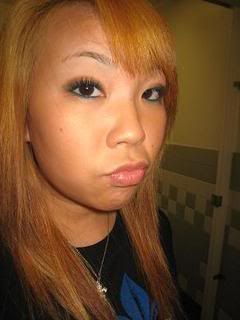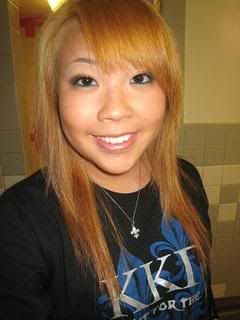 & the result!! :)
I've been neglecting my studying to do my makeup these past days.. which is horrible but I always feel like I can't study when I feel ugly! Doesn't make any sense, I know, but I just get this itching desire to do my makeup and I can't concentrate at all!! So that explains why I've been looking so pretty during finals week.. haha:]
Here's some past FOTD's: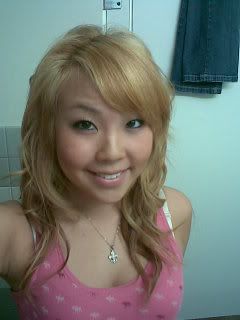 Curly hairr (done with curling iron instead of straightener, like I usually use)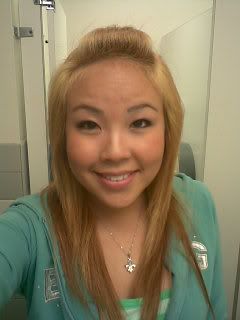 pooof!!
And here's a randomm pic of me and my babycakes. Hehe we're pretty silly, I know..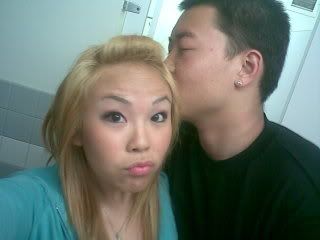 Time to study.. seriously. Arghhh.. :(