When I was doing my double eyelid tape this morning, it was really weird because no matter where I put the tape, my eyelid would fold the way it wanted to-- not along the tape.. (But without the tape, I still had monolid). I examined it closer and I realized that the inner part of my eyelid, if taped, would form it's own crease to the end.. Sorry, it's super confusing, but yeah.. this is the first time it's ever happened. Naturally, I camera whored the shit out of my eyelids today lol..
Here are a few pics :)
My eyes look like "normal eyes" but keep in mind that I have naturally,
completely
single eyelids.. so this crease is huuge.
You can see the eyelid best here, before I did my eyelashes. It's pretty thick...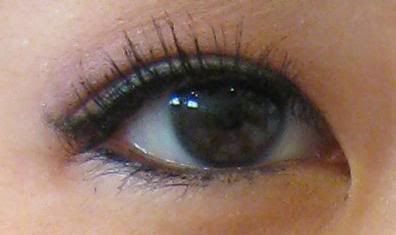 After doing my eyelashes without flash
With flash.. you can't see the crease as well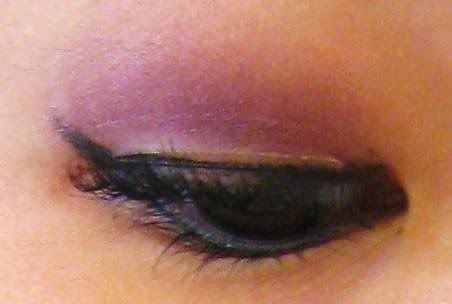 I have an obsession with purple eyes.. hehe :)
My whole face, without flash..
With flash. Smile :]
Sadly, I didn't get to see my baby today, the one day when my eyelids look pretttyyy. But I webcammed him, so he still got to see it.. & he liked it :) And I didn't get to see my friends (except Diana cuz we went to get lunch/study..) cuz our huge cheer reunion dinner got postponed to next week. Oh well, I have a quiz and I still have a lot more studying to do!! Ughh, I should probably start that. My sister's watching Family Guy, though, so I'm kinda distracted hehee.
I'm gonna close my entry with one of my all-time favorite pictures: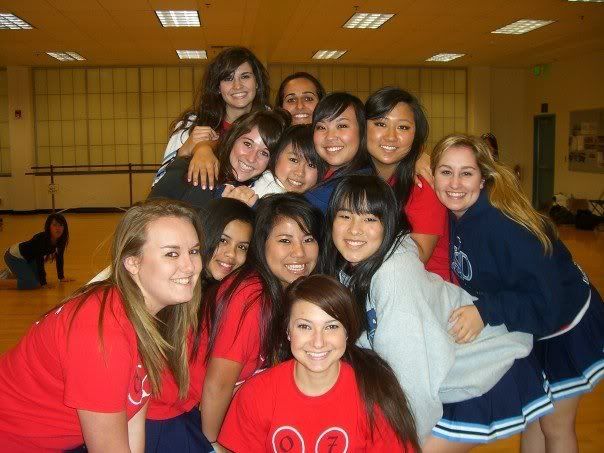 Cheer07<3
Never forget the goodtimes & endless memories. It's been over a year since it ended, but I sometimes still find myself wishing to go back :( This picture was taken at our prime and is a candid reflection of.. us<33