Here's a little bit of everything.. haha.
I've been eating soo much recently.. I'm getting fat again :[ It's cuz my aunt's here from Taiwan, and all we do is take her out to eat a bunch of different foods! It's seriously making me fat.. ughh haha.
Anyways, when she came, she got me nail polish from the airport. It's this brand I've never heard of but it's supposedly French, and the bottle's really cute :] There's a hot pink and a light pink one..
Here's the light pink: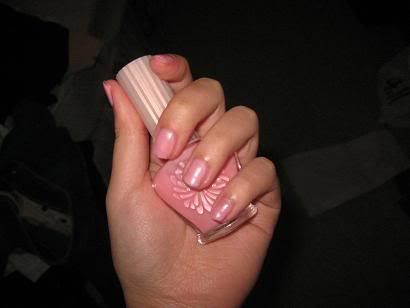 I'm in loove with this color hehee. Excuse my disgusting nails.. I had acrylics a couple months ago and you can still see the line where it was ><
After reading
Yummiebitez
's entry about Melodie's Makeup Outlet in Alhambra, I made my boyfriend take me there because he lives in El Monte, which is somewhat close by. I only picked up 5 things though, because I couldn't really take my time picking out things-- he was bored within 2 minutes we were there haha! But yeah, it really is such a bargain and although there isn't a wide selection, there are still things that are worth getting at that price :]
Here's my small haul from Melodie's Makeup Outlet: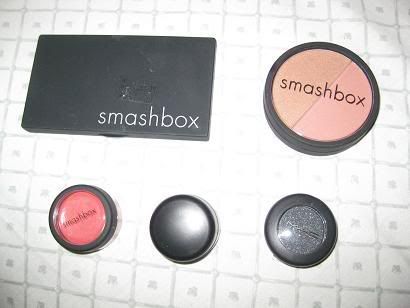 Smashbox Function5 Self Adjusting Powder Foundation in Beige -- $15
Smashbox Blush/Soft Lights Duo in Casting and Filmmaker -- $13
Smashbox Lip Gloss in Melt -- $8
MAC Fluidline in Blacktrack -- $12
MAC Eyeshadow in Black Tied -- $12
I'm obsessed with the Smashbox Blush/Bronzer duo.. the bronzer (Filmmaker, i think?) is gorgeous :]
Here's a FOTD with that bronzer: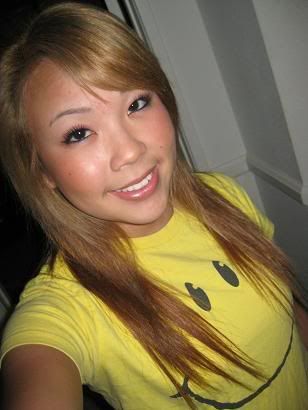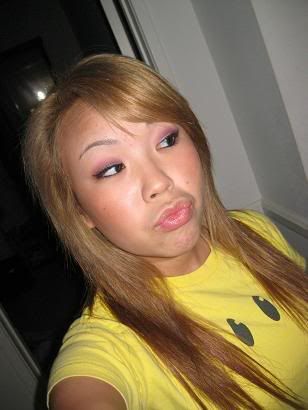 I'm also wearing the Smashbox foundation, which I also like very much.
Here's just a couple pics from my day in El Monte..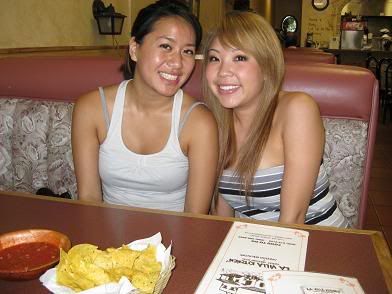 I finally got to see my friend, Joyce! I haven't seen her since our last party together at the end of June.. So nice catching up with her!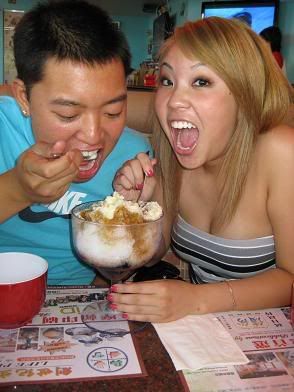 Getting shaved ice with my babbyyyyy haha. Too bad we couldn't agree on the toppings and had to force ourselves to compromise haha.
And this is from a couple weeks ago, but it's kind of funny :]
I'm really gonna miss my mom when she moves away this summer.. :( She's so funnyyy hahah.
Oh, and last but not least I went to South Coast Plaza today, and of coursee I stopped by Sephora. My bank account is kinda dry right now though, so I just picked up some cheap stuff. I'll post about that another time when I get the pics :]