As promised, I am putting up a few pics out of the 127 (!!) we took from our day at the OC Fair! Yeah, I tend to go crazyy with pictures.. and it's not even my camera haha. I lost mine back in January and I'm scared to ask my mom for another one.. so I've been using my baby's new camera for everything.
The fair was
soo
much fun!! We had such a great day just hanging out with each other, and most importantly-- NOT fighting!! Surprise, right? We haven't really fought at all this entire week, which is definitely a first :] So I'm pretty happy with where our relationship stands right now.. I feel like we needed to work past the fighting to get to where we are now, and I'm very happy with it.
So anyways, here's a completely non-makeup related entry about one of the best days I've had in a whilee.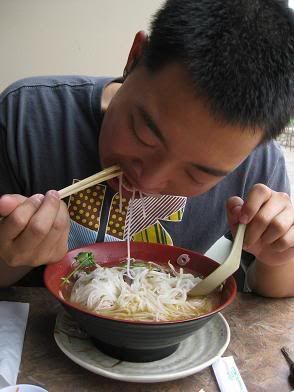 Phooo & my garlic butter rice w/ chicken. (I usually always get pho but I just had it the day before so I ordered something different.)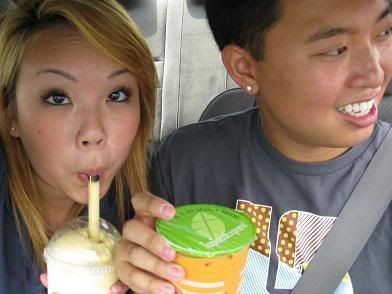 Boba.. my favorite :]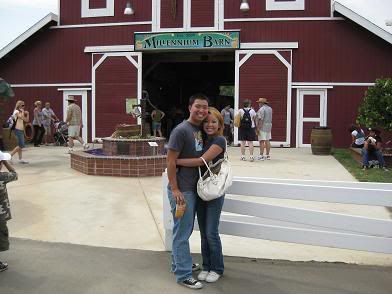 The fair!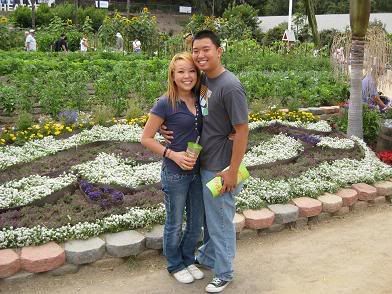 In front of the garden..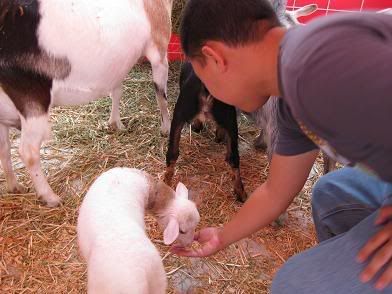 My baby feeding this baby lamb named Tinkerbell.. she was my favorite!!!
A super drunk guy took this pic for us, haha.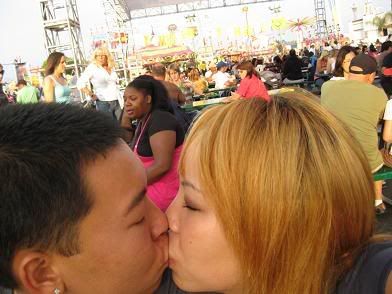 I love him<33 (Even though my aiming was shit.)
We went to the jacuzzi and pool for a relaxing sesh afterwards, but we didn't get any pictures cuz we didn't bring the camera :( Oh well, I had a lot of funnn and that's all that matters :]