I haven't posted on here in a while.. because my weekend had been way too crazy and hectic!! I was everywhereee except home.. and it got really stressful but in the end I guess it was all well-worth it :)

Friday was me and my baby's 6 months<33 Supposedly, it always get hard around 6 months, and we didn't realize that till 2 days later-- we actually broke up for like 6 hours! Things just got too out of hand (on my part :/), but we're all good now. Like they say, what doesn't kill you only makes you stronger! We are doing better than ever and more in love than we were before :) So yeah.. hehee I went up to El Monte to find him, and we met up with some of our friends. (One of my best college friends from norcal had come down for the weekend!!)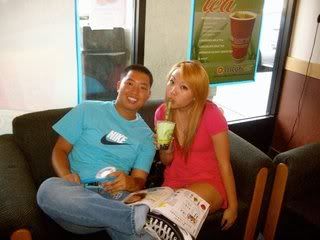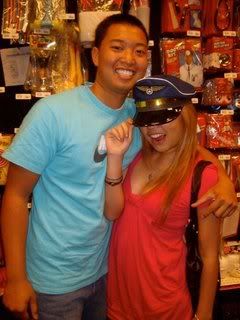 Getting boba at Lollicup & then Party City haha..

Saturday was my college friend, Joyce's, birthday party.. the theme was Joyce's Jungly!! I love jungle themes hehe :) I totally went alllll out because the last legit party I went to was like 3 weeks ago, and it's been WAY TOO LONG! It took me 2 hours to make matching costumes for me and my baby.. and sadly, we didn't get any pics together that showed the costumes :( I still had a lot of fun (being crossfaded as fuckk hahaha) even though I freaking passed out at like 12 lol.

Anywaysss, here are some pics..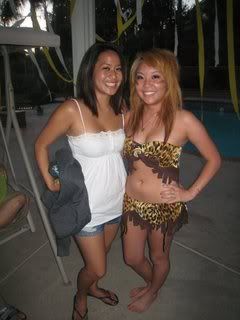 Birthday girl, joyce <33



you can see my makeup best here.. I used the eyeshadows from my new LORAC Hollywood Heat Set! I'll post pics of that later..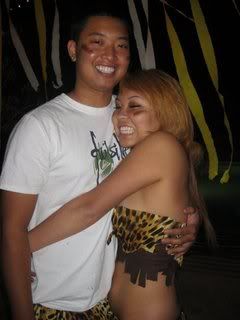 With my baby.. <33



UCSD girlies<33 mm, don't remember taking this AT ALL

haha And last but not least,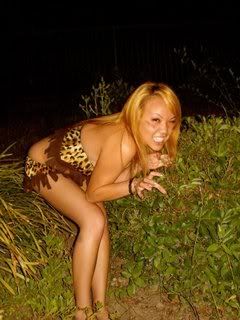 me in my rightful habitat :) RAWRR!!


Anyways, like the post title says, this was only part 1. The next day, Sunday, was even crazierrrr though not really in a good way :/
I'll post pics from that when i get them..

Thanks for reading!!