In continuation to Part 1, here's the sequel.. haha
It was me and my bestie, Liz's birthday party at the Marriott in Anaheim-- Lingerie Masquerade themed. But, due to all the things that went wrong, I now considered that one of the worst days of my life.
For starters, I got an eye infection (?) which made my right eye turn completely red cuz I didn't take off my contacts.. lame.
Then I had work.
Then my boyfriend got mad at me.
Then dumb guys showed up and started a fight right outside the lobby.
Then the police came, and almost arrested all of us cuz I was too drunk and wouldn't shut the fuck up (oops..).
Then my boyfriend broke up with me.
Then we were allll kicked out of the stupid $160 hotel room that we were in for like 4 hours.. (at least we saved the $100 worth of alchyy haha)
Then I cried my eyes out the whole night still shitfaced.
Then my boyfriend got us a random ass hotel room for the night.. that was actually kind of fun :]
& yeah, basically, it sucked.
Here's some pics anyways, while the fun lasted: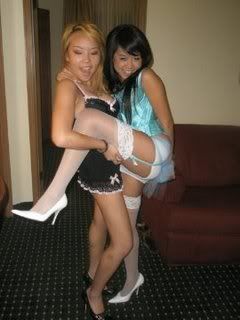 Birthday girls<33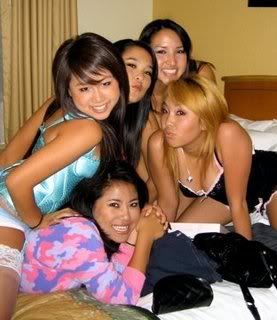 High school friends :)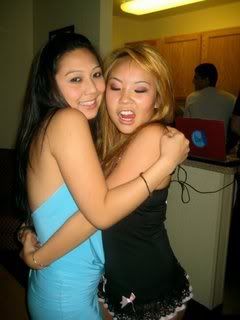 With Jen-- you can see my makeup better here..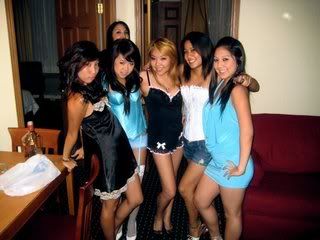 College friends :)
& one last pic from the jungle party that I found.. cuz I like itt :]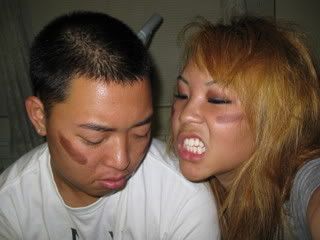 I'll post about this past weekend later..
One last thing, wow I'm officially 19! Last of my teenage years.. so weird :/ I don't know how I feel about it, except I'm really weirded out that I am so freaking old. I swear it was only yesterday when I turned 13 and I was so excited to finally be a
teen
ager. Time flies.